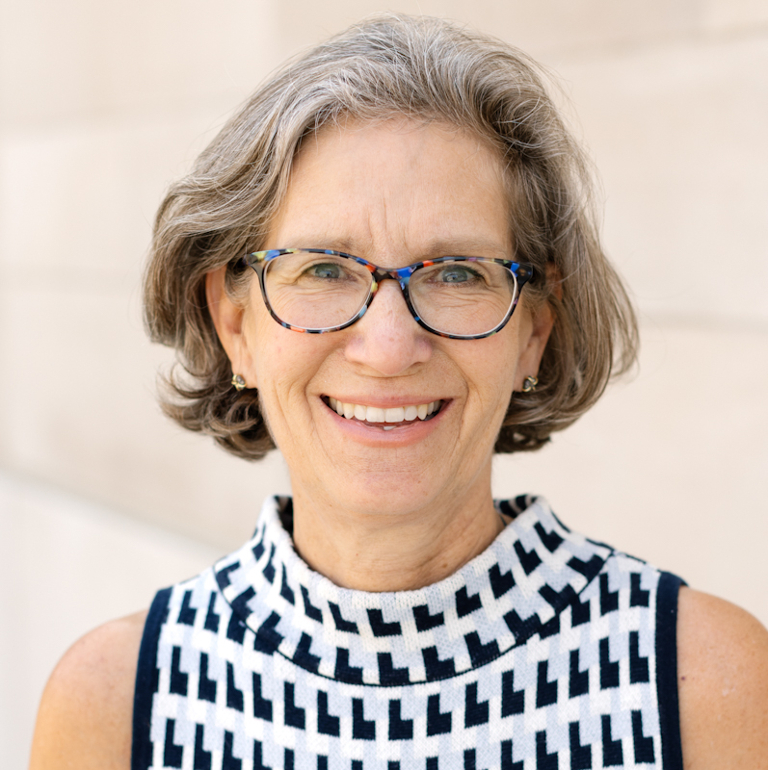 Nancy Nelson
Clinical Professor, Speech, Language and Hearing Sciences
Education
Au.D., Indiana University, 2011
M.S., Audiology, University of Wisconsin-Madison, 1982
B.S., Speech and Hearing Sciences, Bowling Green State University, 1979
Clinical interests
pediatric testing, counseling and rehabilitative services.
clinical application of current amplification technology (devices, fitting protocols, and surveys of hearing aid benefit) for patients of all ages
About Nancy Nelson
Dr. Nancy Nelson is clinical professor in the Indiana University Department of Speech, Hearing and Language Sciences. Dr. Nelson earned her B.S. at Bowling Green State University (1979), M.S. at University of Wisconsin-Madison (1982) and Au.D. at Indiana University (2011). Dr. Nelson began her career at Dean Medical Center in Madison, Wisconsin during and shortly after her graduate program. She joined the clinic at Boys Town National Research Hospital in 1984 and there developed her love of pediatric testing and rehabilitation. During that time, she was an adjunct assistant instructor at Creighton University.
In 1989, Dr. Nelson joined the Indiana University Department of Speech and Hearing Sciences. She began her work as a clinical supervisor and was named Hearing Clinic director in 2001, a position she currently holds. She currently serves as an audiology regional consultant for the State of Indiana Early Hearing Detection and Intervention program and is an Advisory Board member for the Indiana Center for Deaf and Hard of Hearing Education and the National Hearing Test. She has served nationally on the Education Subcommitte for the American Academy of Audiology and on the American Speech Language and Hearing Association Ad Hoc Committee for Supervision Training.
She has been awarded the Teaching Excellence Recognition Award for clinical supervision and the Anderson McCrea Award for Excellence in Clinical Training. Dr. Nelson has expertise in the area of pediatric training. She has a passion for audiology student clinical learning and supervision training. She is proud to have served in the excellent IU Hearing Clinic for nearly thirty years and is happy to say that she loves her work. Outside of work, Dr. Nelson enjoys reading, exercising, walking her dog, spending time with family and friends and partaking in almost any Indiana University Hoosier activity (music, ballet, opera, theater, sports) or just drinking in the beauty of the Bloomington campus in every season!
Selected Publications
Nelson, N., Killion, M. Lentz, J.L., and Kidd, G (2020) "Hearing protection success:  Musicians have a favorable response to hearing protection and listeners are unable to identify music produced by musicians wearing hearing protection." Journal of the American Academy of Audiology