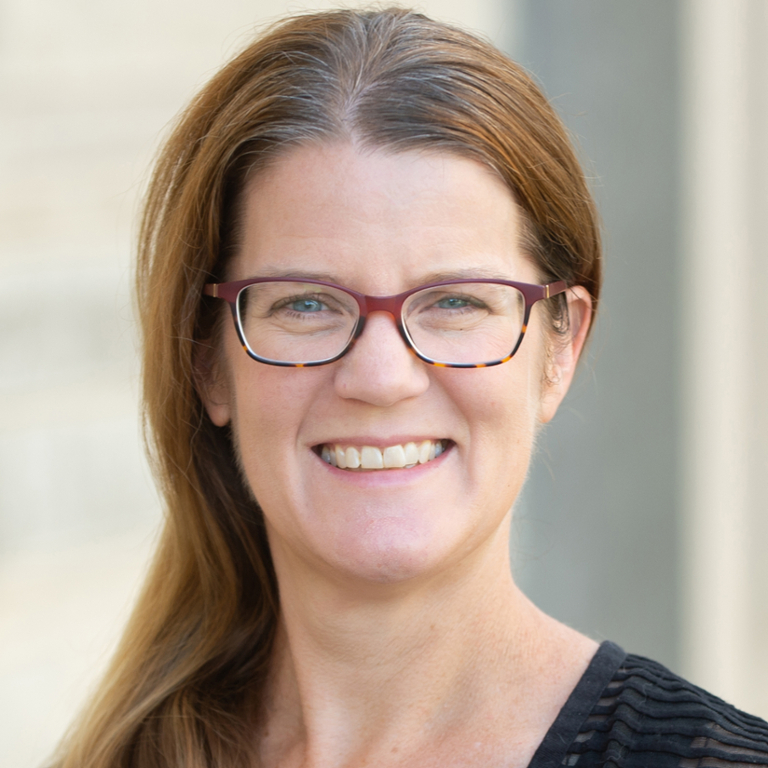 Jennifer Lentz
Professor, Speech, Language and Hearing Sciences
Education
Ph.D., Biomedical Engineering, University of Pennsylvania, 1998
M.S.E., Bioengineering, University of Pennsylvania, 1993
B.S., Biomedical Engineering, University of Iowa, 1989
Research interests
Auditory perception in listeners with normal hearing and hearing loss
Development of assessment tools to diagnoses and characterize tinnitus
Evaluation of the effects of hearing aid algorithms on auditory perception
Application of physiological and psychological models to auditory perception
About Jennifer Lentz
Jennifer J Lentz is a professor of Speech, Hearing and Language Sciences. She holds a Ph.D. in Biomedical Engineering from the University of Pennsylvania and received postdoctoral training in research audiology at Walter Reed Army Medical Center. She has been on faculty at Indiana University since 2002. She has served as an associate editor for the Journal of the Acoustical Society of America and the Journal of Speech, Language, and Hearing Research (Hearing Section), and she is currently an editor for Frontiers in Neuroscience. She is a fellow of the Acoustical Society of America (ASA) and has served the ASA on multiple committees including the Physiological and Psychological Acoustics Technical Committee, the Women in Acoustics Committee, and the Committee on History and Archives. She has also recently written a psychoacoustics textbook targeted at students in Au.D. programs titled "Psychoacoustics;" the 2nd edition published at the end of 2023.
Selected publications
Yun, D., Shen, Y., and Lentz, J.J. (2023). "Verification of estimated output signal-to-noise ratios from a phase-inversion technique using a simulated-hearing-aid," American Journal of Audiology, 31(1). 197-209.
Lentz, J.J., Humes, L.E., Kidd, G.J. (2022). "Differences in auditory perception between young and older adults when controlling for differences in hearing loss and cognition," Trends in Hearing. 26(1-17).
Lentz, J. J. and Townsend, J. T. (2022). "Merging the Psychophysical Function with Response Times for Auditory Detection of One versus Two Tones," Frontiers in Psychology, 13.
Google scholar profile:
https://scholar.google.com/citations?user=TnvxLeYAAAAJ&hl=en